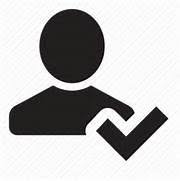 STEP 1: Register with us and start advertising
Once you register on our website to become a reseller, we will create an account and a free store for you and send you a discount code that you can use when placing orders with us.

To start selling you need to create a way to show the products you decided to sell to your clients. You can do this by using the FREE store you get when registering or by creating a Facebook or Instagram page or website or even by simply contacting your customers. Whatever you feel best works. You can sell all the items on our site, or select those you want even adding your own print designs you want to sell. You can decide on your selling price. This will determine how much profit you make. Pricing too high will reduce the number of customers and too low will reduce your profit margins. You make the decision.
You have two options on how to place orders
Option 1
: Set up your reseller store for FREE and add any of the products you want to sell, Your clients then place orders directly on this website. Your clients buy at the full price and we pay back the profit to you
Option 2
: You order for your clients on our website (
www.printatrend.co.za/shop
) using your discount code which gives you 20% off all your orders.
Registering is at just R89/month.  All available products can be seen online at
www.printatrend.co.za/shop
Remember to add the standard shipping cost of R99 for us to send the order out to anywhere in South Africa. If your customer is around our production space, we do offer pick up for free so your customer does not need to pay for delivery